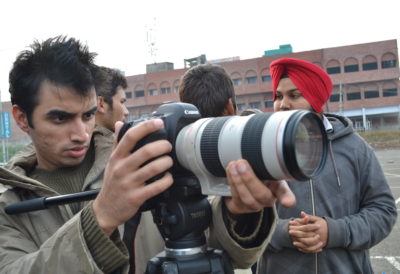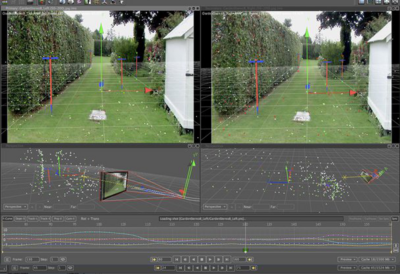 GO48 LIVE
Photography & Filmmaking / Cinematography Category
GO48 Live Challenge categories
You can participate in two challenges as individual or team.
PhotoGRAPHy
Click a photograph in 48 minutes
based on the brief given
10 minutes before the start of event
Live!
Shoot and Make a Film in 48 hours
based on the brief given
10 minutes before the start of event
PhotoGRAPHy (48 Minutes Challenge)
Photography Challenge – Click a photograph based on the brief & submit in 48 minutes. You can use any mobile phone or digital camera of your choice and submit your entry as an image file in original format of *.png, *.jpg, etc
Single Picture. Resolution is no limit, though higher the resolution, the better. Do submit both edited and unedited versions in case you edit the original. Do mention the name of your device/ camera in the file name as mentioned at the bottom.
Live!
Shoot and Make a Film, based on the brief & submit in 48 hours. You could think of an outstanding idea/story based on the brief given at the start of the challenge, shoot, edit and submit the final movie. The solutions could suit different age groups, literacy levels and geographies. Film in such a way that it is clearly noticeable and easily understood.
Specifications:
Format MP4 or QT preferred
Resolution 1920×1080
Duration 30-90 sec (<credits 10 sec extra)
File Size < 250MB (compress with handbrake or any suitable software)
Filename go482020_motionx_<teamname>_<city>_<country>.*
Additional:
The starting screen would have to use an Animated GO48 logo (clip provided in the folder). An alternate animation is acceptable if you desire to animate it another way
Each Team/ Individual Participant would have to submit 2-5 pictures/ selfies of them working on the project and send them as part of the submission. Make them fun. We would be happy to share the best pics received on the website.
Share the name of your team, and each team member name and their roles in a text file.
Please Note
The Winner of all 48 hour events (give a name to your team) would be awarded a WINNERS certificate (do mention the entire team name and contributions at the end of the video as credits). Participation Certificates would be given to all Participants who submit in time.
All work becomes the property of the GO48 organizers and associates. The problem statements are real and designed by the industry. So just in case, any Video (irrespective of it's rank/ standing) is found to appeal to the problem statement providers, the same shall be used during the launch of the next GO48! and a separate certificate of appreciation issued to them.
Do not put your name or any identification in front of the artwork.
Time Specifications
Participants to adhere to the timeline for submissions.
GO48 minutes : Design to be completed and submitted in 48 minutes.
GO48 hours : Design to be completed and submitted in 48 hours i.e. 2 days.
Submission Specifications
You need to submit the solution as a set of pages with a design software file with stages of brainstorming, idea, iterations and final design.
In addition, you must include a write-up of around 100 words explaining the final solution as well as the design process followed.
You can submit for more than one category for this challenge (Go48-Graphix).
We encourage you to also upload the same on your instagram, facebook, linkedin, youtube (in case of videos), pinterest and other handles and tag us as well as tag your college and mentor (if any). We would happily add one mark for this in case of a tie.
Youtube channel at https://bit.ly/2KL8rk1
Instagram at https://bit.ly/39ghkvW
Facebook at https://bit.ly/3fBTf43
Linkedin https://bit.ly/367cxLu
The best works shall be uploaded later by the organizers on the above instagram, facebook, linkedin, youtube, pinterest handles and tagged back (in case it was tagged by you).
Who can participate?
Go48 Challenge is open to all, students, graduates, and young designers from around the world. You may work as individuals or work as collaborative groups. You are encouraged to follow a design process in solving the problem, as well as seek guidance from faculty members and professionals.
To all students, fresh graduates, and young designers, registration will help us connect with you with regard to sending you updates about GO48 challenge and also so that you can clarify your doubts if any and to guide you at different stages of the challenge.
To faculty members/design mentors, we request that you inform, motivate and guide your students to participate and give their best of their abilities.
Accordingly, we also urge the entire design fraternity such as faculty members, professionals, students, fresh graduates, and young designers to go ahead and register so that you get updates and acknowledgements.
Let us build connections and form the creative networks for future endeavors.
Registration Guidelines
Go48 Challenge is an online competition. It is open to participants from around the world.
Fill the Online Registration Form Read all details and Register at https://tinyurl.com/GO482023
Select one or more Competition Category

Go48 Graphix – Graphics Design
Go48 Anim8 – Animation
Go48 Live – Film Making
Go48 GamIT – Game Design
Go48 UI/UX – App Design

Register as individual or group participants ( maximum # 5 )
Understand the Brief, Theme, Instructions & the deadlines of either 48 minutes or 48 hours
Participate with passion, sincerity and follow the design process.
Submit your entry before or on the deadline.
Awards & Recognition
The winning entries will be felicitated as below:
Each of the winning participants will be given the certificate of winning the 'International Go-48 Challenge Merit Award' along with a digital trophy for 'Winning Entry'.
The best global entry will also receive a copy of the digital publication and Amazon Shopping Coupon worth Rs 500/- (the coupon amount and sponsors will vary for different countries).
Each of the winning Individuals and teams for all design categories will be published in international platforms: (a) published online, (b) recognised by ASIFA and (c) displayed as winners on Associating Partners websites giving full credits to you, your team and your institution.
The winning entries will also be made available for the world to look at the creative talent you possess. We will promote your work through the online global media publications.
All participating entries will be facilitated :
All participants will be awarded Participation Certificates & entitled to free updates and subscription to the series of webinars, workshops and scholarships offers throughout the year. These workshops and the webinar will be conducted by design experts from industry as well as academia from the world's renowned art & design fraternity.
Our Sponsors